M
John James MacInnes, (1925 -1983) sometimes called "Jack" was born in Toronto, Ontario. John played in the IHL for Detroit Metal Mouldings 1946-48, Detroit Bright's Goodyears 1948-49; the Detroit Auto Club 1948-50. He also played goalie for the University of Michigan; where he lettered in hockey in 1946 and in 1950; he helped U-M to a conference title and a third place finish in the 1949-50 NCAA Tournament. John was sponsored by Jack Adams, Red Wings Coach, and Fred Huber for his green card in the U.S. After receiving his degree from U-M in Education in 1950, he came to Michigan Tech University in 1956 as hockey coach; he was the Michigan Tech NCAA Division I Hockey coach 26 seasons from 1956 to 1983 and compiled a record of 555-295-39, making him the winningest coach in college history. They won the NCAA championships in 1962, 1965 and 1975. MacInnes, along with 4 other hockey enthusiasts from the Detroit area founded the Great Lakes Invitational College Hockey Tournament in 1965 in the Olympia Stadium to showcase college hockey players to youth hockey players, the public and to the pro scouts. Since then, for over 40 years, Michigan Tech University has hosted this college tournament during the holidays in Detroit. In 1976, Michigan became co-hosts and in 1979, the tournament was moved to the Joe Louis Arena. The MVP Trophy awarded annually at the GLI is named after John MacInnes. MacInnes was instrumental in getting hockey back into local High Schools in 1969. While at Michigan Tech, MacInnes, was named NCAA Coach of the Year

in 1970 and 1976, he received the NHL's Lester Patrick Award for service to hockey in the U.S. in 1986

, he received the WCHA Coach of the Year six times, was awarded the "Legend of College Hockey" Award by the Hobey Baker Committee in 1999, and was a charter member of the Upper Peninsula Hall of Fame in 1972. He was inducted into the U of Michigan Dekers Blue Line Club Hall of Fame in 1971. In his honor, since 1983, the American Hockey Coaches Association announces annually the recipient of "The John MacInnes Award" recognizing those people who have shown a great concern for amateur hockey and Youth programs. He was very proud that 94% of his hockey letter winners graduated with college degrees; Michigan Tech hockey program gives out an annual award for scholastic achievement called the John MacInnes Slide Rule Award. The winner of the annual Winter Carnival two game total goal series at Michigan Tech receives the John MacInnes Memorial Cup. He died in 1983, shortly after retiring from coaching for health reasons. The Michigan Tech ice arena, built in 1971 for his winning hockey teams, was named the John J. MacInnes Student Ice Arena in August 1991 in honor of this great man.

John MacInnes as goalie for
University of Michigan
1949-50
.

Back Row L-R: Coach Vic Heyliger, Earl Keyes, Gil Buford, Howard Stevenson -Manager, Paul Pelow, Louis Paulatto, Eddie May, Carl Isaacson -Trainer.

Front Row L-R: Paul Milanowski, Leonard "Oakie" Brumm, Graham Cragg, Wally Grant, Neil Celley, Joe Marmo, Ross Smitth, John MacInnes.

University of Michigan 1950

Top Row L-R: 1, 2, 3, 4, John MacInnes, 6, 7, 8.
Kneeling L-R: 1,2,3,4,
Front seated: --



James MacNaughton, the

Superintendent of the Calumet and Hecla Mining Company here, was an avid supporter of amateur ice hockey. In 1913, he funded the purchase of a cup hockey trophy "price didn't matter" by the American Hockey Association to present to the Association's Championship team at the end of the season. The "MacNaughton Cup" as it is called, made of pure silver weighing almost 40 pounds, stands nearly three feet high. It's purchase price in 1913 was $2,000. The Cup was first won by the Cleveland Ohio Athletic Club, and remained with the American Hockey Association from 1914 until 1932. From 1933 to 1950, the Cup was played for only by semi-pro and intermediate hockey clubs in the Copper Country (in Michigan's Western Upper Peninsula) In 1951, MacNaughton's daughter and son in law, Mr. & Mrs. Endicott R. Lovell, arranged that the Cup be donated to the newly formed Western Intercollegiate Hockey League (WIHL) by the Calumet and Hecla Company. E.R. Lovell was president of the C&H Company at the time and an avid supporter of amateur ice hockey. The WIHL, composed of Michigan Tech, Colorado College, Denver, Michigan, Michigan State, Minnesota and North Dakota, awarded the trophy to its regular season champion until the WIHL was disbanded in March, 1958. After no league play the following season, the seven teams resumed formal competition in the 1959-60 season under the new name Western Collegiate Hockey Association (WCHA) and awarded the Cup to the regular season champion from 1960 to 1982. (In 1962, 1963, 1964 and 1965 the Cup went to the WCHA's playoff champion.) Michigan Tech left the WCHA for the 1981-82 season and joined the Central Collegiate Hockey Association they took the MacNaughton Cup with them and presented it to the CCHA's regular season winner. When Michigan Tech returned to the WCHA in the 1984-85 season, the Cup returned to WCHA also, as Michigan Tech is the trustee of the MacNaughton Cup, the most historic trophy in college hockey.
Michigan Tech has won the MacNaughton Cup seven times.


James MacNaughton


pictured in 1901
He was Calumet & Hecla Mining Co.
Superintendent & GM: 1901-1923
Director: 1906-1923
Vice President: 1916-1923


Albert J. Maki, born 1920 in Rudyard, Michigan, "Abbie" played 4 seasons of hockey for MTU 1945-48. In his freshman year, he not only played hockey but also football and was on the boxing team; he was named "Michigan Tech's Freshman Athlete of the Year". For the next 3 years, he was Captain of the hockey team and was an honorable mention selection to the All-Midwest hockey team his final season. After graduating with a bachelor's degree in Mechanical Engineering, Maki scouted for hockey players in the Eastern U.S. for a number of years. In 1987, he was inducted into the Michigan Tech Sports Hall of Fame. Abby is a younger brother of Ed Maki MTU player/coach Ed Maki.




| | |
| --- | --- |
| Albert Maki | |
Alfred Maki, (1924 - 99) born in Hancock, played for Michigan Tech and for Michigan State one season 1950-51 where he graduated from in 1953 in Physical Education and Industrial Arts. Maki scouted for the Detroit Red Wings for several years and was the assistant hockey coach in Warroad, MN for 2 years. In 1959, he became the first high school hockey coach in Farmington, Mn. After 25 years, he retired from teaching and coaching in 1984, but still volunteered in the hockey program for many years. There is still an annual Al Maki winter holiday hockey tournament there. He worked as goal judge for the former WHA team, The Minnesota Fighting Saints, in the early 1970s. During his career, he was the president of the Minnesota High School Hockey Association and of the Minnesota High School Hockey Coaches. Among his many accomplishments, in 1981, he was awarded the Cliff Thompson Award given for "long term outstanding contributions to the sport of hockey in Minnesota." In 1991, he was inducted into the Minnesota Hockey Coaches Hall of Fame. In 2005, the ice rink in Farmington, Mn was re-named the Schmitz-Maki arena in his honor. It was named for the men, "who were instrumental for the birth and growth of youth hockey in the Farmington area". Al was a younger brother of MTU player/coach Ed Maki.


Alfred Maki
...
Schmidt-Maki Ice Arena
Farmington, Mn
..
Edward Maki, (19-- to 19--) born in Rudyard, Michigan, a goalie, played for Michigan Tech from 1934-37. In 1937, he was the first MTU player to be named All-American. In 1938, he was a member of the U.S. Olympic Team. The next year, he was the first Michigan Tech player to skate on the US National Team; leading the Americans to a Silver Medal at the 1939 World Championships. Graduating in 1938 with a bachelors degree in Mechanical Engineering, Maki returned to Michigan Tech in 1939 as assistant athletic director. He coached three MTU sports - football, hockey, and track - and was director of intramural sports while teaching physical education and first aid. Maki was a charter member and organizer of the U.S. College Hockey Coaches Association and a founder of the Copper Country Junior Hockey League. In 1985 Ed was a charter inductee in the Michigan Tech Sports Hall of Fame and was inducted into the Upper Peninsula Sports Hall of Fame in 1990. Ed is an older brother to MTU players Albert and Alfred Maki.

Ed Maki
..

Maki Brothers:
Albert, Edward, Alfred
..
Michigan Tech late 1940s
Alfred front row 2nd form left
Coach Ed Maki
Albert back row 3rd from right
..
The following is an article about Ed Maki that appeared in Houghton's Daily Mining Gazette dated April 8, 2008 and written by local sports writer, Paul Peterson:
HANCOCK — Ed Maki put together one of the more colorful athletic careers in Copper Country history. But the late Hancock native remembered competing in the 1939 International Hockey Championships in Europe as much as anything he did in his life. "It was a great experience for me. Back in those days, the International Hockey Championships were bigger than the Olympics," Maki recalled in a 1997 interview. As the only goaltender on the United States team, Maki also had the chance to play in a number of exhibition games in Czechoslovakia and Germany. "Everywhere we traveled in Europe, there were German soldiers," he said. "You knew something big was about to happen." That something "big" was, of course, World War II. Maki ended up serving four years in the U.S. Navy, where he earned a Purple Heart and Bronze Star. Before all of that transpired, Maki, who was born in Rudyard, put together a sterling athletic career at Hancock High. He quarterbacked the Bulldogs' football teams to three straight Copper Country Conference titles and was a starter on the HCHS basketball squad. After working for a time in Detroit, where he played in the old Ontario-Michigan Hockey League for Detroit Chevrolet, Maki returned home and was recruited by Michigan Tech. While at Tech (then Michigan College of Mining), Maki started at quarterback and was a three-year fixture in goal for the hockey Huskies. "He (Maki) was one of the more versatile athletes ever to play here," said Rene "Monk" Adams, former sports information director at the school. "He was good at just about everything he tried. He was one of the first multi-sport athletes at Tech." Maki gained All-American honors after the 1938 season. "I had three pretty good games against Minnesota that season ... that probably was the reason I was selected to the (All-American) team," he said. Picked to play for the U.S. in the 1939 International games, Maki led his team to a second-place finish. He recorded five shutouts in the event, which was played in Zurich and Bern, Switzerland. Asked to coach hockey at MTU after the 1939 event, Maki put together a 10-5 season. But the war started soon afterward, curtailing his career. Maki was called on to coach the Tech icers during the 1947 and 1948 seasons, posting a 14-25-0 record. During his final season, he set up a road trio that included games at Denver University, Colorado College and San Francisco University. "It was the first time in school history that a trip that long had been undertaken," Maki noted. Along with Vic Heyliger of the University of Michigan, he was instrumental in convincing the Eastern Hockey Coaches Association to set up a Collegiate Hockey Coaches Association that was formally recognized by the NCAA. Maki moved to Green Bay and worked for many years for Standard Oil. He was inducted in to the U.P. Sports Hall of Fame in 1990.
Karl Maki, born in 19-- in -- played for ....
Karl has been an Assistant Hockey Coach for Hancock High School since 2002?

need info here...

Karl Maki

| | |
| --- | --- |
| Kurt Maki, born 19-- in --played for Houghton High School 1991-94. In the 1993-94 season Kurt was Houghton HS Hockey MVP, LSC All Conference "Elite" Team Goalie, Class B-C-D All State 2nd Team Goalie, and Michigan "All-Stater Game" Goalie. 1994-95 Pueblo "Venom" Junior "A" Hockey/American Frontier Hockey League, and also played for the Las Vegas "Aces"/Western States Hockey League. From 1986-99 USA Hockey Referee, and from 1995-98 MHSAA H.S. Hockey Referee. Kurt was the assistant hockey coach for Houghton High School 1995-99 and since then has been the Goalie Coach for the Hancock High School hockey team. | |
Roger Maki, born 1938 in nearby Atlantic Mine, played the 1957-58 Wisconsin State League then played for the pro team, the Green Bay Bobcats, from 1958-? .... need pics and info here...


Wilbert Maki born 19--, in nearby Atlantic Mine, Burton "Ginter" William Andrew Maki, from Hancock, played hockey for Michigan Tech 1951-52, and for the Portage Lake Pioneers in the 1950's and 60's. need pic and info here...

Jon Malette, born 19-- in -- played Houghton High School hockey then played 2004-05 for Finlandia University, MCHA DIII. need pics and info here...
Kenneth Russell Mallen, (1885-1930) born in Morrisburg, Ontario Canada, was a player on the Calumet IHL Pro team that won the First IHL Pro Championship for the 1904-05, 06 and 07 seasons. In 1907 he played with the Renfrew team, in 1908 for the Montreal Wanderers, 1909-10 with the Ottawa Senators, 1910 & 1911 with Quebec, 1912-13 with the New Westminster Royals when they won the PCHA Championship over the Millionaires, the next season, he scored 20 goals in 16 games to place third in the league and in staged races, he beat such swift skaters as Cyclone Taylor and Ernie "Moose" Johnson. In 1914-15 Mallen played for the Vancouver Millionaires in the PCHA when they won the Stanley Cup over the Ottawa Senators, who were champs of the NHA, in 1917-18 he played with the San Francisco Seals.


Ken Mallen 1905
Calumet IHL Player
..
Kevin Manninen, born 19-- in -- a Calumet native, played High School hockey for Calumet 1984-87, and still holds many school records for scoring. He played hockey with Waterloo (USHL) and HIFK Finland, and for Michigan Tech 1990-92. He is currently the Assistant High School Hockey coach in Negaunee, MI and plays for the Calumet Wolverines. need pics and info here...

Kevin Manninen

need pics in uniform here!
Matt Manninen, born 19--. in Hancock? played local junior hockey, CCJHA and Hancock High School hockey, now plays with the local Finlandia University, MCHA DIII team 2007 to ... need pics and info here

Matt Manninen

need pics in uniform here!
Marc "Tiger" Marcotte, born 1984 in nearby L'Anse?, played hockey with.... and the Soo Indians, NAHL 2 seasons, 2003-05.... He played for Utica College in 2005-06. Tiger played with the local Finlandia University DIII team 2006 to 2009, where he was named to the 2008 MCHA seven man All Tournament Team and has been named to the Al Academic Team. . ...need pics and info here....

Tiger Marcotte

need pics in uniform here!
| | |
| --- | --- |
| Corey Markham, born 19-- in Hancock, played four seasons of hockey with Houghton High School; three of those years he was picked All Conference and in 1991, was selected to Team Michigan for the Chicago Showcase; he is still the 2nd leading scorer of all time at Houghton High School. He was then a member of the Portage Lake Pioneers 1992-2003, including being the Pioneer's Assistant Captain/Coach of the 1999 National Championship Team. He was Assistant coach of Houghton HS 1997-98 and has been Head Coach there since 1999 including winning the District Championship and going all the way to the 2002 State semi finals. | Corey Markham |
| | |
| --- | --- |
| Jamie Markham, born 19-- in Hancock, played hockey for Houghton High School, then in 1995-96 he played in the USHL with the Des Moines Buccaneers, Green Bay Gamblers and the Waterloo Black Hawks .... he now plays with the Portage Lake Pioneers. | |
Jeff Markham

, "Boomer" was born 19-- in Hancock, and played goalie for Houghton High School. In 1987, his senior year, he was picked All State in both hockey and football. He then played for the Univ of Wisconsin, Superior 1991-94; in 1993-94 he was named 1st Team All American and 1st Team All NCHA when his team won the NCHA Champions, NCHA Playoff Champions, NCAA Frozen Four 2nd Place (held at UW-Superior), and WSUC Champions. He now plays for the Portage Lake Pioneers.
Ryan Markham

, born 1981 in Hancock, played forward for Houghton High School, graduating in 1999, he was the leading scorer in his junior year and a selection for the Elite All-Conference team. In 1998-99, he played for the Marquette Electricians Midget AAA team; then in the USHL for the Waterloo Black Hawks (1999-2001) and currently plays Division I hockey with Michigan Tech (2001-)





| | |
| --- | --- |
| Ryan Markham with MTU Huskies | |
Mark S. Maroste, born 19-- in Virigina, MN, played for Michigan Tech 4 seasons 1981-85, he went on to play 10 years of pro hockey in European Leagues in Germany and Switzerland 1986-96. He played for various clubs, including the Berlin Devils, Berlin Ice Bears, Hanover Horses, Ajoi, Bulach Bears, and Bergen/Djerv. He was a member of the U.S. Junior National Team in 1981 and 1982; a member of the U.S. National Team that played in the Spengler Cup in Davos, Switzerland, in 1988; and a member of the 1999 National Senior A Champion Portage Lake Pioneers team. He has been an instructor at the Michigan Tech Hockey Development Center 1985-96 and Manager of the Center 1996-2001 and and Assistant coach for the Michigan Tech Hockey Team 2001-2004.

need pics in uniform here...


Mark Maroste
..

Brad Mattson, born 19-- in -- a Calumet native, played hockey with Dubuque (USHL) several hockey games for Michigan Tech 1985-86 and went on to play with St Mary's Univ, being picked 1st Team All American in 1988-89 season and is listed with SMU's all time scoring records. He was in the NHL's New York Islanders supplemental draft in 1989. need pics and info here...






Carl Mattson, 1907-1985, born in nearby Baraga?, was the Red Wings trainer from the early 1940's through the late 1950's, including 5 Stanley Cup Championship Teams!! On the 1943 Red Wings Stanley Cup Championship team, Carl was asst trainer. On the next 4 Stanley Cup Red Wings Championship teams, Carl was the Head Trainer: on the 1950 and 1952 and 1954 and 1955 He was proud to work with the likes of Gordie Howe, Sid Abel, Ted Lindsay, Terry Sawchuk, and helped take the Red Wings to these Stanley Cup victories back in those days. need more info and pictures here of Carl...
1949-50 Detroit Red Wings
Stanley Cup Champions!

C. Mattson Trainer -mid right side on Stanley Cup engraving

1951-52 Detroit Red Wings
Stanley Cup Champions!

Carl Mattson Trainer - mid right side on Stanley Cup engraving
1955 Detroit Red Wings
Stanley Cup Champions!

Back row L-R: Vic Stasiuk, Marcel Pronovost, Jim Hay, Benny Woit, Glen Skov, Alex Delvecchio, Gordie Howe.
Middle row L-R: Carl Mattson -Trainer, Earl Reibel, Tony Leswick, Marcel Bonin, John Wilson, Bill Dineen, assistant trainer Lefty Wilson.
Seated L-R: Bob Goldham, Len Kelly, head coach James Skinner, Terry Sawchuk, Ted Lindsay, Marty Pavelich.

1956-57 Red Wings Award
to Carl Mattson

The Detroit Red Wings finished up the 1956-57 regular season in first place in terms of wins and losses. Each member of the victorious roster was presented with a substantial 12" round silver plate tray engraved with "National Hockey League Champions, 1956-57, Detroit Hockey Club". This rare example was presented to team trainer Carl Mattson and his name is etched in the center of the ornate tray as well. The enameled Detroit Redwings logo appears on the face of this brass and wood presentation clock (12") with a pair of raised hockey sticks.
Pat McCarthy

, born 1958 in Hancock, played hockey for Houghton High School graduating in 1976, he then played for Northern Michigan University in it's inaugural year 1976-77 and for the next 2 seasons. As a Freshman at NMU, he was given the Most Improved Award. On March 3, 1979, he played in the longest game in NMU's history: 91:23 minutes, in 4 overtimes against Ohio State. In his 2.5 seasons at Northern Michigan, he played in 80 games; playing defense, he scored 10 goals and had 10 assists. Pat later coached his son in the Copper Country Junior Hockey Leagues for six years; he coached these teams to three Upper Peninsula Championships , advancing to the State Finals. After College hockey, Pat played with the Portage Lake Pioneers starting in the early 1980s and was on the 1999 and the 2005 Portage Lake Pioneers Senior A National Championship Hockey teams. Pat has been a player-coach of the Pioneers for a number of years and still plays defense with the Pioneers.

Pat McCarthy


Captain accepts Gibson Cup 1997


Pat in the Senior National Championship Game
PL won April 2005.
Dennis M. McCullough, born 19-- in -- a Dollar Bay native, was a leader on the Dollar Bay VFW team that won the National Midget Championship in Colorado Springs, at the Broadmoor. They beat a team from the greater Boston area (population 3+Million people) in the championship game. The team was coached by Earl Gorman and Andy Wiitanen from Dollar Bay. Dennis went on to play hockey for Harvard University 1965, 66, 67 where in 1967, he was awarded the John Tudor Memorial Cup, awarded annually to the Most Valuable Member of the Harvard Hockey team as voted by the Varsity team members. He was also awarded in his Senior year, the Francis H. Burr Scholarship for "qualities of character, leadership, scholarship and athletic ability". He is now a Medical Doctor in New Hampshire. need picture and info here.
Randy McKay, born 1967 in Montreal, played right wing with Michigan Tech University from 1984-88, where he competed in 145 career games and accumulated 101 points, including 38 goals and 63 assists. McKay earned the Elov Seger Memorial Award as the Huskies most improved player as a freshman and his senior season gained Winter Carnival Co-MVP honors. McKay went on to play with the Red Wings and their clubs until 1991 when he joined the New Jersey Devils for the next 11 seasons, a season with the Dallas Stars, then a year with the Montreal Canadiens. He is a 2 time winner of the Stanley Cup with the New Jersey Devils in 1995 & 2000. Each time, he brought the Cup back to Houghton for the community to enjoy. He appeared on with David Letterman on the Late Night Show with a number of his team mates after they won the Stanley Cup in 1995. As said on the back of his 1998 Pinnacle card: "His fast start in the 1997-98 season earned him the nickname "Rocket" from his fellow Devils in reference to Hall-of-Famer Maurice Richard, who played in Randy's hometown of Montreal." Randy ended up playing almost a thousand NHL games; he is one of the top 10 all time scorers for the Devils. Randy has hosted the annual Randy McKay 3 on 3 hockey tournament at MTU each spring since 1998. Randy is a member of the Michigan Tech Sports Hall of Fame; he and his family have a home here on Portage Lake.

need pic of Randy in uniform here!

Randy McKay MTU 1984-85

Back Row L-R: Head Trainer Randy Owsley, Graduate Ass't Trainer Dale Burkhouse, John Archibald, Graham Hamilton, Tim Flanagan, Randy McKay, Brad Mattson, Richard Novak, Kelly Murphy, Marc Colvin, Thane Stenner, Ass't Coach Mel Pearson, Equipment Supervisor Celes Wercinski, Student Ass't Coach Jeff Johnston.
Middle Row: Ass't Coach Bill Rowe, Ass't Coach Herb Boxer, Team Dentist Dr. Robert Nominelli, Team Physician Dr. Bruce Trusock, Conrad Vachon, Randy Oswald, Scott Compton, Kevin Fritz, Don Porter, Ally Cook, Dave Wilson, Geordie Hamilton, Brian Hannon, Student Manager Gary LePalm, Coach Jim Nahrgang.
Front Row L-R: "Tiger" Pierce, Doug Harris, Barry Riutta, Mike Nepi, Mark_Maroste, "Mudge" Tompsett, Brian Clark, Paul Stone, Dave Reierson, Chris Cichocki, Dave Roach.

Katelyn McLean, born 19-- in --, played locally for the K-Wings women's teams from 2001 to 200-? ...., her father, Brian McLean, helped coach the K-Wings women's teams. Katelyn currently plays for the local Finlandia University women's hockey team 2007 to --. In her Freshman year, McLean was named Northern Collegiate Hockey Association, NCHA, women's player of the week after scoring four goals and three assists as the Lions split a pair of games with Hamline Univ. "She outscored the entire Hamline offense in a 6-2 win on Nov 10, 2007, scoring three goals -2 power play goals and a shorthanded goal and 2 assists. In a 5-3 loss the following day, McLean tied the game at 1-1, then assisted on the go-ahead goal before Hamline cam back with 4 straight goals." At the end of her Freshman season, Katelyn was awarded the MVP by her team.

Katelyn McLean

need pics in uniform here

Mitch McPherson, born 19-- in --. played high school hockey in Calumet then for the Flint Junior Generals, then played 2004-05 for Finlandia University, DIII....
need pics and info here

-- Meinke, born 19-- in -- from Berlin/Kitchener, Ontario, played on the 1902-03 Portage Lake team...
"Truck" John E. Meyers, born 19-- in -- from Houghton, played hockey for MCM (MTU) for three seasons, 1923-26. They elected Meyers the captain of the team in 1926.

1925-26 MCM team

Truck John E. Meyers -capt, Ted Nelson, Rollie Parks, Paul Pesonen -goal, Alvin Sippola, "Red" Rourke, Frank Grannis, Burr Collins, Morhous, George Leisk, Neal Ollilla, August Mette, Freddie Morehouse, Eddie Douglass, Coach Harvey, John Knox -mgr.
| | |
| --- | --- |
| Bob Mikesch, born 1942 in Hancock, played hockey for Michigan Tech 1961-63 and was a member of the Championship 1962 Michigan Tech team, he played with the Portage Lake team from 1966-70, his sons Scott, Pat and Jeff, also played college hockey: | |
| | |
| --- | --- |
| Jeffrey Mikesch, born 1975 in Hancock, and a Hancock HS hockey alumni, played for the Dubuque Fighting Saints USHL 1992-93, then played 4 seasons for Michigan Tech 1993-97 where he ended up seventh in all-time Tech penalty minutes. He was selected by Detroit Red Wings round 9 #231 overall 1994 NHL Entry Draft. He played semi-pro hockey 2 seasons; Louisville RiverFrogs in the ECHL, and Columbus Cottonmouths in the CHL. | |
Patrick Mikesch, born 1973 in Hancock, and a Hancock HS hockey alumni. He played with the Marquette Electricians Midget AAA team, then he played in Des Moines, Iowa with the United States Hockey League Buccaneers and winning a USHL title. Pat played 4 seasons for Michigan Tech 1992-96. In 1992-93, he was named the Huskies' Most Outstanding Freshman; he lead in scoring in his sophomore and junior years at Michigan Tech and was Captain in his senior year. Tech went to the WCHA Final Five tournament 3 out of the 4 years he played there, including making it to the Finals in his senior year, where they lost in the last game to Minnesota. He ended up in seventh place on Tech's all-time points scoring list, sixth in assists, and ninth in penalty minutes. He also earned team and conference awards for combined academic and athletic performance. Mikesch was hired as the MTU hockey assistant coach on July 1, 2004 and still is assistant coach (2009).

Patrick Mikesch

Pat spent the four seasons playing pro hockey in the American Hockey League: Kentucky Thoroughblades AHL 1996-97; Orlando Bears IHL 1997-98; Beast of New Haven AHL and Florida Everglades ECHL 1998-99. He then played pro hockey in the European Germany Elite League 1999-2004 and worked summers at USA hockey camps.
| | |
| --- | --- |
| Scott Mikesch, born 1963 in Hancock, and was a Hancock HS hockey alumni; he was awarded First Team, League MVP as a 6-1, 185 pound Senior in the 1981-82 season. He played for Univ Wisconsin-Superior 1985-87. He went on to be Head Coach in the USHL for 5 seasons 1992-97 and coached AAA Midgets, he was the first coach for Finlandia University in Hancock 2000-01. | |
| | |
| --- | --- |
| Ron Mikkola, born 1942 in Hancock? played on some of the most successful local junior and senior hockey teams: He was on the Dollar Bay VFW team in 1955 and on the Championship Copper Country Bantam team in 1956 when they won the State and National Championships at Olympia Stadium in Detroit: in the final game against Ann Arbor Rams, coached by the next Michigan Tech Coach, John MacInnes, Ron broke a tie score by netting 2 goals in 30 seconds; his team went on to win the game 5-3. He was on the Dollar Bay Midgets and the Laurn-Grove Juveniles when they both won the States and Nationals in the 4 years he played with them. He played one year with the Michigan Tech JV team with Bill Lucier as coach. He coached 2 years of Junior hockey and served on the Junior Hockey Board. Ron helped organize the Copper Country Flyers/Portage Lake Flyers in 1966 and played with them until he was injured in a Gibson Cup series in the 1969-70 season. After the next season, he coached the Portage Lake Flyers 1971-? | Ron Mikkola |
| | |
| --- | --- |
| Blake Miller, born 19-- in -- a Hancock native, played High School hockey for Hancock where his father was the hockey coach for over 20 years (see below). As a HS senior, he played 4 games for Team Michigan in the Chicago Showcase. He played the 2004-05 season for the Valencia Vipers, WSHL.... Blake played with Finlandia University, MCHA DIII 2003-04, 2005-06, 2006-07, 2007-08, 2008-09 ... need pics and info here | |

Bryan Miller, born 19-- in -- a native of nearby Lake Linden, played hockey with Michigan Tech 1996-97. need pics and info here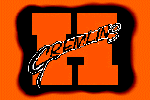 Don Miller, born 19-- in Hancock, Don played on the Laurn-Grove Juvenile National Championship team in 19--. He graduated from Hancock HS in 1961 and from Soumi College in 1965. He played for the Portage Lake Flyers in the Michigan-Wisconsin Senior Intermediate Hockey League. Don coached the Houghton High School Hockey team for 30 years 1969-1999; his team won the Class B-C-D State Championship in 1982 and were the State Runner-ups in 1979 and 1995.
Richard Owen Miller (1951-2008) was born in Hancock. Growing up on the Hillside ice rink, Rick played local Junior Hockey, CCJHA, then played on Northern Michigan University's first ice hockey team in the 1974-75 season, two years before their hockey team became a Varsity sport. Rick graduated Magna Cum Laude from NMU with a double major in Math and PE in 1975. He was employed by the Hancock school system 1975-2004 teaching math/computers and as the Head Coach of five Varsity sports: hockey coach from 1979-2004, also football, track, basketball and golf as well as middle school track and football. Miller coached his Hancock High School hockey team to win the 1999 MHSAA Class B-C-D State Championship beating Big Rapids by 7-2; and they were State Runner-ups in 1987 Class B-C-D and 2000 D3. Miller was selected Lake Superior Conference Coach of the Year 1989, 1990, 2000, 2001, 2002, 2003 and the Michigan High School Coach of the Year 1987 and 1999. From 1981 until he retired in 2004 his MHSAA hockey record was 357-239-22. He was USHL Referee 1974-78, Western Collegiate Hockey Association Referee 1976-90, and CCHA Ref 1978. In 1979, he worked in the first game in the Great Lakes Invitational in the brand new Joe Louis Arena. In 1995, he was given the 25 year Certificate for refereeing high school basketball and hockey games. He was an Instructor at the Michigan Tech Hockey Development Center since 1985 and their Off-Ice Coordinator since 2000 he also worked with their Hockey Satellite schools in Traverse City and Milwaukee since 1997 along with several other summer hockey programs. Rick retired from Michigan hockey when he moved to California in 2004 where he was the head of a high school math department. In California he became assistant coach of the San Diego State University Aztecs, who then won the PCHA Division Championship in 2007 and in 2008, for the first time, then became ACHA DIII National Runners Up in 2008. The Aztecs were moved up to DII the next year. Rick died of cancer in June 2008. In February 2009, the evening the Hancock Bulldogs won the Conference title by beating Houghton 4-3, Rick Miller was remembered before the game by dedicating the locker room to Miller. Past players for Rick read a poem about their time with Rick: "As we look back over time we find ourselves wondering... Did we remember to thank you enough for all you have done for us? For all the times you were by our sides to help and support us. To celebrate our successes. To understand our problems and accept our defeats? For teaching us by your example, the value of hard work, good judgment, courage and integrity? We wonder if we ever thanks you for the sacrifices you made to let us have the very best? And for the simple things like laughter, smiles and times we shared? If we have forgotten to show our gratitude enough for all the things you did, we're thanking you now, and we are hoping you knew all along, how much you meant to us. Sadly missed by all your friends at HCH." His wife donated his hockey skates to hang in the locker room and the principle presented a wooden plaque that will be mounted on the wall to honor the memory of Rick. This ceremony was followed by the dimming of the lights in the rink for a moment of silence to remember Miller. Wording on the plaque says: "From 1975-2004 Rick served not only as a math/computer teacher, but head coach of five varsity sports for the Hancock Public Schools, which included: hockey (24 years), football, track, basketball and golf. He also coached middle school track and football. Once of his proudest moments was when he led the 1999 Hancock hockey team to win the MHSAA championships. Rick was selected as Lake Superior Conference Coach of the Year 1989, 1990, 2000, 2001, 2002, 2003 and the Michigan High School Coach of the Year 1997 and 1999. Rick was passionate and determined that the Hancock hockey team would have an appropriate and top shelf facility and became instrumental in the development of the current Hockey Locker Room, located in the Houghton County Arena."

Rick Miller, on right, on Northern's team:



Don & Rick Miller brothers Coach Houghton/Hancock HS


Locker Room Plaque in the Houghton Country Arena

Rick is pictured on all the
Hancock High School team pictures
on this webpage.
Jason Moilanen, born 1976 in Hancock, played with the NAHL Danville Wings 3 seasons 1994-97, then played goalie 3 seasons for Michigan Tech (1998-2001); where he was named the MVP for the Huskies. He then played with the CHL Shreveport Mudbugs 2001-02. Jason is currently the assistant coach of the Finlandia University mens hockey team 200- to currently.

Jason Moilanen
..

Bert C. Morrison, born 19-- in -- , played Rover on the 1903-04 Portage Lake Pro team. In the 1907-08 season with the Montreal Shamrocks, in the Eastern Canada Hockey League, he scored 12 goals and one assist in 7 games in the ECHL.

Aric Mottonen, born 19-- in -- a Calumet High School hockey player, played for the local Finlandia University Hockey Team, MCHA DIII season ??.. need pics and info here